Creative Storage & Kitchens provides tailored cabinetry and furniture solutions in Bristol and the surrounding areas, by hand crafting and custom building each piece to perfectly fit your requirements.
From initial design and production to finishing and installing, every aspect is painstakingly looked after by my team of dedicated designer-makers.
Ben, Mark, Rich, Abby and I love what we do and pride ourselves on producing long lasting quality work, using the finest quality ethically sourced materials and components that are perfectly suited to your home or business.
Dan
Dan – Managing Director
Ten years ago I couldn't find a reliable company to produce a custom storage solution for my own home so I built it myself. Friends and colleagues loved the end result and wanted some cabinets for their homes, the rest, as they say, is history! With a degree in design I started Creative Storage and Kitchens in 2014 out of my garage! This year we are proud to be a team of 4 producing the highest quality projects just off of the M5 near Bristol.
I work closely with every client from the initial enquiry through to the completion of their project. I guide customers through every detail large and small: from design and materials, through to components and finish options. I facilitate and oversee every aspect of production including custom cutting and programming (CNC) and the final installation.
I am passionate about designing exceptional custom cabinetry that will last forever. Creating useful spaces that transform a house into a home or a building into a business.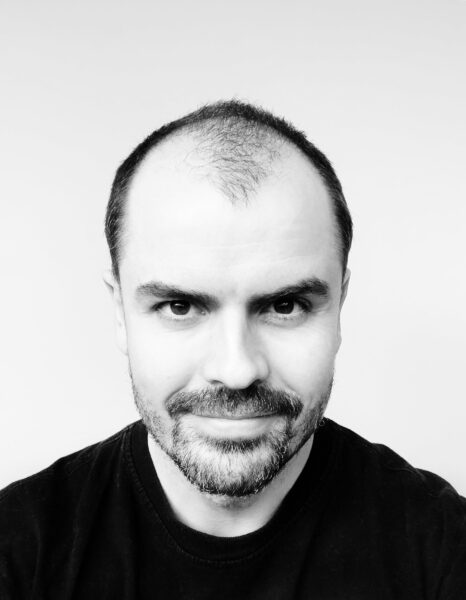 Ben – Workshop Supervisor
Ben started in 2016, having completed his 3 year City and Guilds Furniture Making course. He now heads up the workshop production line and will often be the main point of contact on all of our installs making sure every detail on your build is completed accurately, beautifully and up to our stringent standards.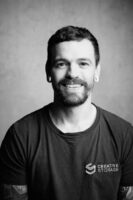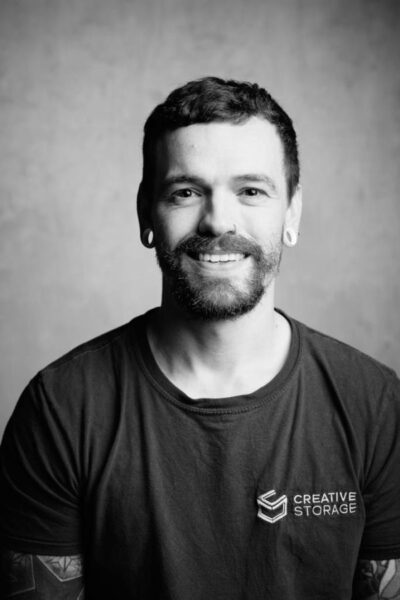 Mark – Spray Painter
Mark joined the business in 2021, bringing over 35 years of spray painting experience, his eye for detail and hard working attitude making him a perfect addition to the Creative family. He runs the spray department, working daily to produce some of the finest finishes on the market.
Beth – Lead Designer
Beth is the newest Creative addition, with over a decade in the furniture design industry, she brings a wealth of design knowledge. Beth will be the first point of contact with new enquiries and be on hand to help guide all clients through the design process.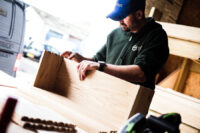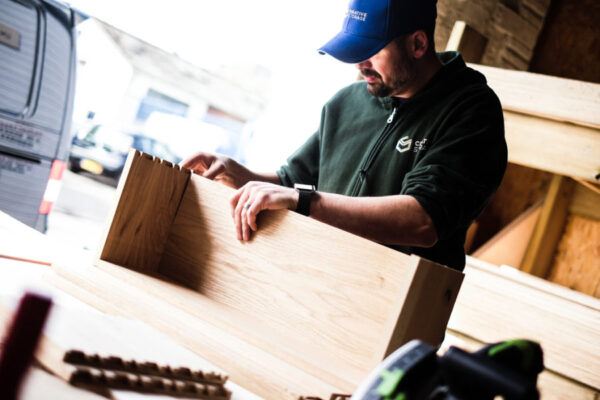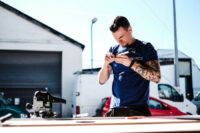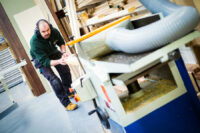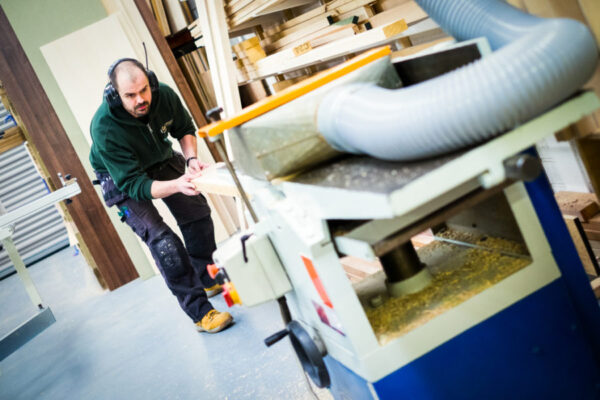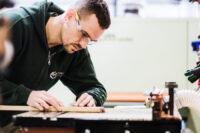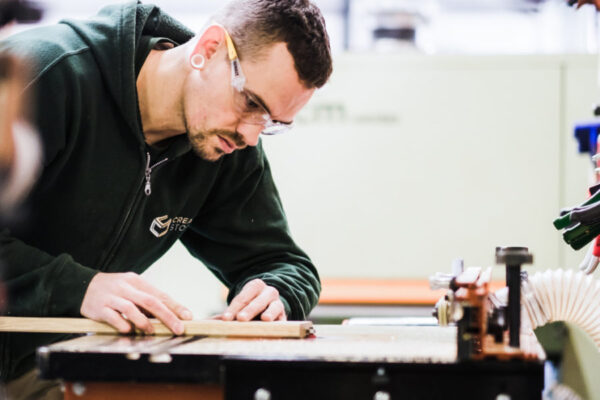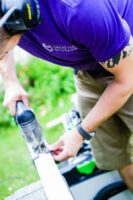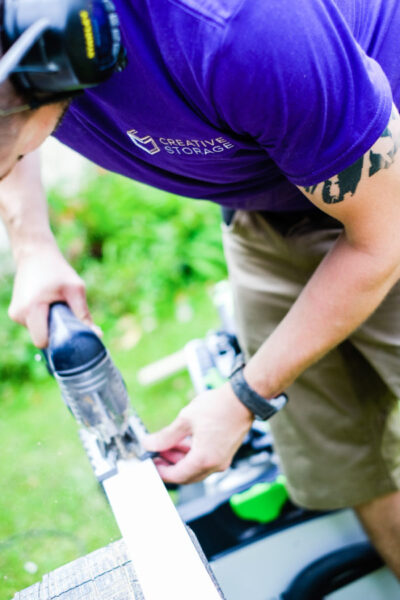 The Process
Contact

Receiving a new enquiry by email/phone/social media or directly from the website, Dan will make time as soon as possible for the initial meeting.

Initial Meeting

Dropping in to discuss your requirements, offer advice, take initial measurements to provide a detailed complimentary quote.

The Quote

Within 2 weeks of the meeting a quote will be provided, detailing design type, materials used, finish options chosen and overall prices.

Production Meeting

Around 2-3 weeks before your project is ready to start in our build schedule, Dan will come back to take more detailed measurements, show material samples and discuss further more intricate options.

Design

With the above information Dan will produce a full 3D CAD design of your project, making amendments and adjustments to your request, once you have signed off on the design the production can commence.

Build

Using the latest machines and technology the entire team will produce your build, every item will be cut and shaped precisely to your specifications with a mixture of hand tools, industrial woodworking machinery and CNC routing.

Finish Options

Moving your build to our dedicated spray booth, each item will get the attention it requires, from oil/waxes to clear lacquering and colour matching high end paint manufacturing codes we complete the exterior and interior finishes in house to the highest level.

Installation

Depending on the size and complexity, 2 or more of the team will arrive on the day of installation with all required items ready to complete the process by installing your custom built furniture. We aim to be with you for as little time as possible, generally a day or less offering the least upheaval to your home or business. We pride ourselves on not only the product, but the professionalism and politeness with which we complete the work.

Would you like to start this process?

If you would like a free quote for any storage needs please click Here